Who isn't excited for summer? Yeah? Well I think it is not too early for us to start our summer vacation. First stop, Ibabaw Mountain Resort. 🤗
We chose this to be our first stop well because this is actually for our belated Anniversary celebration. I saw the photos taken by the co-worker of my boyfriend and took my attention. Aside from their eye-catching photos, the place is so nice as well. The ambiance is nice. In this post, I will be sharing to you our overall experience, how to get there, and the overall budget needed.
How To Get There? 🤔
You have 2 options in going to Ibabaw Mountain Resort. This is a little bit far and might get lost especially if it is your first time. On our travel, we didn't use car because we chose to commute para joy ride hahaha. So here it is:
📍Ride 13C at University of San Carlos Main Campus or at Colon then tell the driver to stop you at Tintay. [EST 30-45 minutes | Traffic around the area]
📍From Tintay Jeepney Terminal, ride a tricycle going to Canduman.
📍When you are already at Canduman, you have to pass by the overpass for you to cross highway and ride a jeepney. Tell the driver to stop you by Yati Elementary School. The driver will stop you somewhere in Yati, then ask someone there where to ride going to Ibabaw Mountain Resort and they will guide you.
📍In our case amo gipakyaw ang tricycle hahaha so we paid 100 for our fare for the 20 minutes travel from Yati Elementary School to Ibabaw Mountain Resort.
Overnight Stay + Rooms and Cottages Reservations 👌
Now we have arrived after an hour and a half of travelling. GRABE ANG INIT SUMMER NAJUD hahaha. So we will be having an overnight stay at Ibabaw Mountain Resort. When we arrived, there are indeed a lot of people. Before I proceed, I am going to tell you that we had done our reservation a week before. Why? Kay perme fully book. We were supposed to book last March 10 unfortunately fully booked jud sha so I moved it to March 17.
If you are planning to do an overnight stay, do your reservation as early as possible.
I contacted Ibabaw Mountain Resort through their Facebook Page for inquiries and do the reservation. I chose the Ocean View Room which is good for 2 persons [1,800 pesos]. In order for our reservation to be approved, we have to pay a down payment to them through Palawan.
Below are the lists of their room rates:
DAY USE ONLY ( 8am-5pm)
*10years old above: Php100
*3-9years old: Php50
*2years old below. – FREE
Night Swimming ONLY ( 5pm-10pm)
*10years old above: Php150
*3-9years old: Php75
*2years old below-FREE
Applicable for DAY USE & NIGHT SWIMMING ONLY
👉Table & Chairs w/out Umbrella: Php200
👉Cottages: Php500
👉Big Party Cabana: Php1000
👉Mini Cabana: Php400
Overnight Stay (Room rates) [12nn – 10am]
📌The FAMILY HOUSE (Non Aircon)
Php3500/net
*Free entrance fee
*Double deck bed
*Good for 6 persons with Complimentary Breakfast, Coffee & a Bottle Water each.
*Excess persons Php400 per head
*1 room and Sala
*outside deck area
*Toilet & Shower
*Refrigerator
*Kitchen Utensils
📌The BAHAY KUBO (Non aircon)
Php2500/net
*Free entrance fee
*Queen size bed
*Good for 4 persons with Complimentary Breakfast, Coffee & Bottle Water each.
*Excess person Php400 per head
*Terrace
*Toilet & Shower
* Mini refrigerator
*Kettle
📌Ocean View Rooms (Aircon)
Php1,800/net
*Free entrance fee
*Good for 2 persons with Complimentary Breakfast, Coffee & Bottle Water each.
*Excess person Php400 per head
*Queen size Bed or 2 Single Beds
*Mini Refrigerator
*Electric Kettle
*Veranda
*Toilet and Shower
*Table & Chairs
📌Overnight Stay- Excess Person without breakfast, complementary coffee and water
Excess Person per head,
*10years old above: Php400
*3-9years old: Php200
*2years old below. – FREE
And now, we have already paid the balance we had on our reservation and someone guided us after heading to our room. NAPA WOW AKO SA WHOLE PLACE. When we got inside the room, I was amazed on how big it is. The room has one large bed good for 2, a toilet room, a mini refrigerator with 2 bottled water and 2 cup of coffee. The room is air conditioned. Kaso lng there were no tables and chairs kay gikuha sa tapad namo. (Check my vlog that will be linked below for a quick room tour)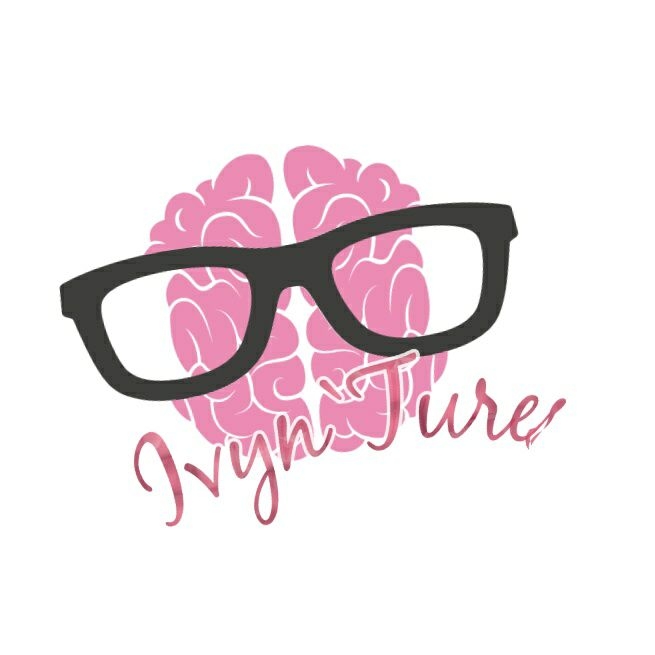 Breakdown of our Expenses 😱🧐
• 1,800 – Overnight Stay Fee
• 1,000 – Foods & Drinks | Our dinner costs in total 700+ & bought additional water [EST]
• 200 – Tricycle Fare Back & Forth from Yati to Ibabaw Mountain Resort
• 200 – Jeepney Fares from the city going to Yati
TOTAL OF 3,200 | YOU CAN HAVE A BUDGET OF 3,500 THAT IS ALREADY GOOD FOR 2 PERSONS
Activities During Our Stay 🌞🌻
We were so tired from the trip + the heat of the sun makes us lose our energy, we decided to take a nap for at least 2 hours. Our check in time was 12nn and we have arrived at 11:45am. There is no food corkage so we bought Shawarma Rice for our lunch. After eating, we took a nap and woke up by 2pm.
(
NO FOOD CORKAGE BUT THERE IS A CORKAGE FEE FOR BEVERAGES

)

📌 Alcoholic Beverages (Beer, Vodka, etc.)
•Bottled – 20 per bottle
•Canned – 20 per can
•Cased – 120 per case

📌Hard Liquor /Wine
•Local or Imported – 30 per bottle

📌 Softdrinks
•Bottled – 10 per bottle
•Cased – 30 per case
•Canned – 15 per can

2pm, where we roam around the area, we ate our snacks at their canteen. We bought Iced Coffee and a Clubhouse sandwich. The whole place is so refreshing, you can feel the coolness of the air. The staff there were very accommodating and so nice. After we ate our snacks, we took photos around the area. 📸
3:15pm, went back to the room to charge our cameras and all and took a rest. We didn't swim around that time yet because there are lots of people using the pool and it is too hot outside (hadlok muitom bes hahahah). We decided to swim by 5pm because that is the time that people will be going home.
There is also a small sari-sari store there too. Below are the photos we took at the pool. Around 5pm to be exact. 💑🤭
Ibabaw Mountain Resort has only one pool for everyone. I love how the place looks like, you can really feel that you are really away from the city. You feel relax and takes away your stress. We ate our dinner at their canteen. There is a live band as well! While eating you can jam with them too. 🎤🎼
Overall we had fun with my boyfriend on our first Summer Vacation this year. You can check my vlog that will be linked below to see our whole experience at Ibabaw Mountain Resort. Bring your friends, partner and family here! You will surely enjoy and love the place.
SEE MORE PHOTOS HERE:
For more inquiries, reservations and questions you may contact the following numbers:
+639562795361 , +639171080961, +032-3160150 | ibabawmountainresort@yahoo.com | https://www.facebook.com/ibabaw/